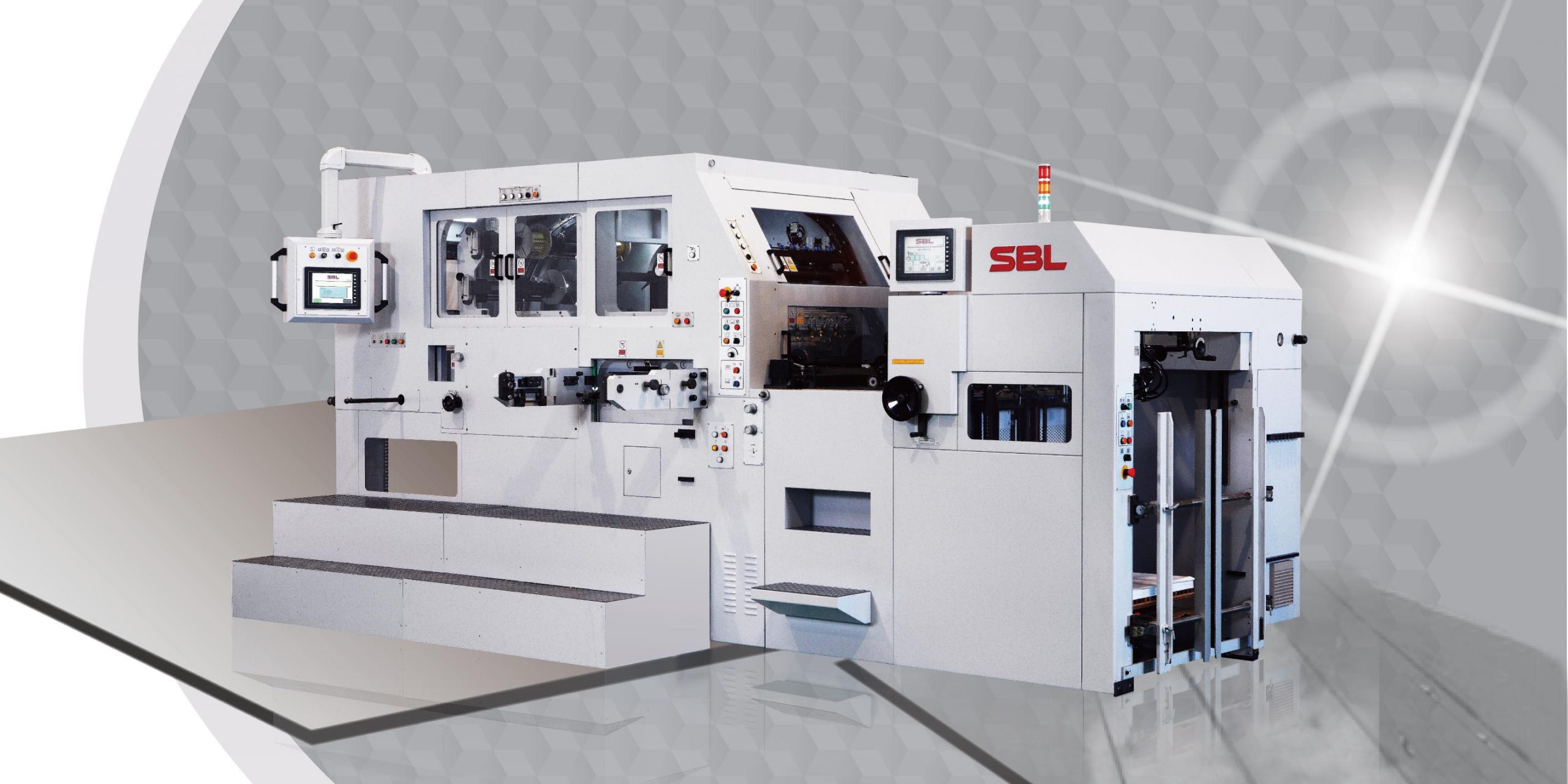 Features
Full colour touch screen HMI. This self-diagnostic system is easy to operate and helpful for troubleshooting throughout each section of the platen.
Computerized foil control system via full colour touch screen HMI.
Standard 3 shafts foil feeding system, which are individually programmable. Each shaft is on telescopic shafts for easy foil loading.
Unique, airshaft foil rewind device, to ensure the foil rewinds accurately which also allows easy waste foil removal.
8 heater zones, all individually programmable from HMI
Hologram foil registration system (OPTION).
Pneumatic honeycomb and cutting plate locking system to eliminate loose mechanical parts.
Automatic on/off impression system with tonnage searching pre-set program.
Maximum 200 tons of pressure for both foil stamping and die-cutting.
Sheet transport to front lays monitored and controlled by photoelectric sensors
Standard equipment includes operator and drive side push/pull side lay, with micro photoelectric sensors.
High Strength alloy gripper bars.
Single point gripper opening system for easy feed and transport through platen, stripping and delivery sections.
Non-stop feature in both Feeder and Delivery section.
Wide range of stock from thin paper to B-flute.
Full CE safety accreditation.
Specifications
Maximum Die-Cutting Paper Size
Inner Size of Cutting Chase
0.1mm - 2mm 80gsm - 1400gsm
Recommended Cutting Rule Height
L - 5010mm / W - 1869mm / H - 2366mm
Feeder Pile Height (pallet)
Feeder Pile Height (non-stop-system)
Feeder Pile Height (300mm elevation)
Delivery Pile Height (300mm elevation)