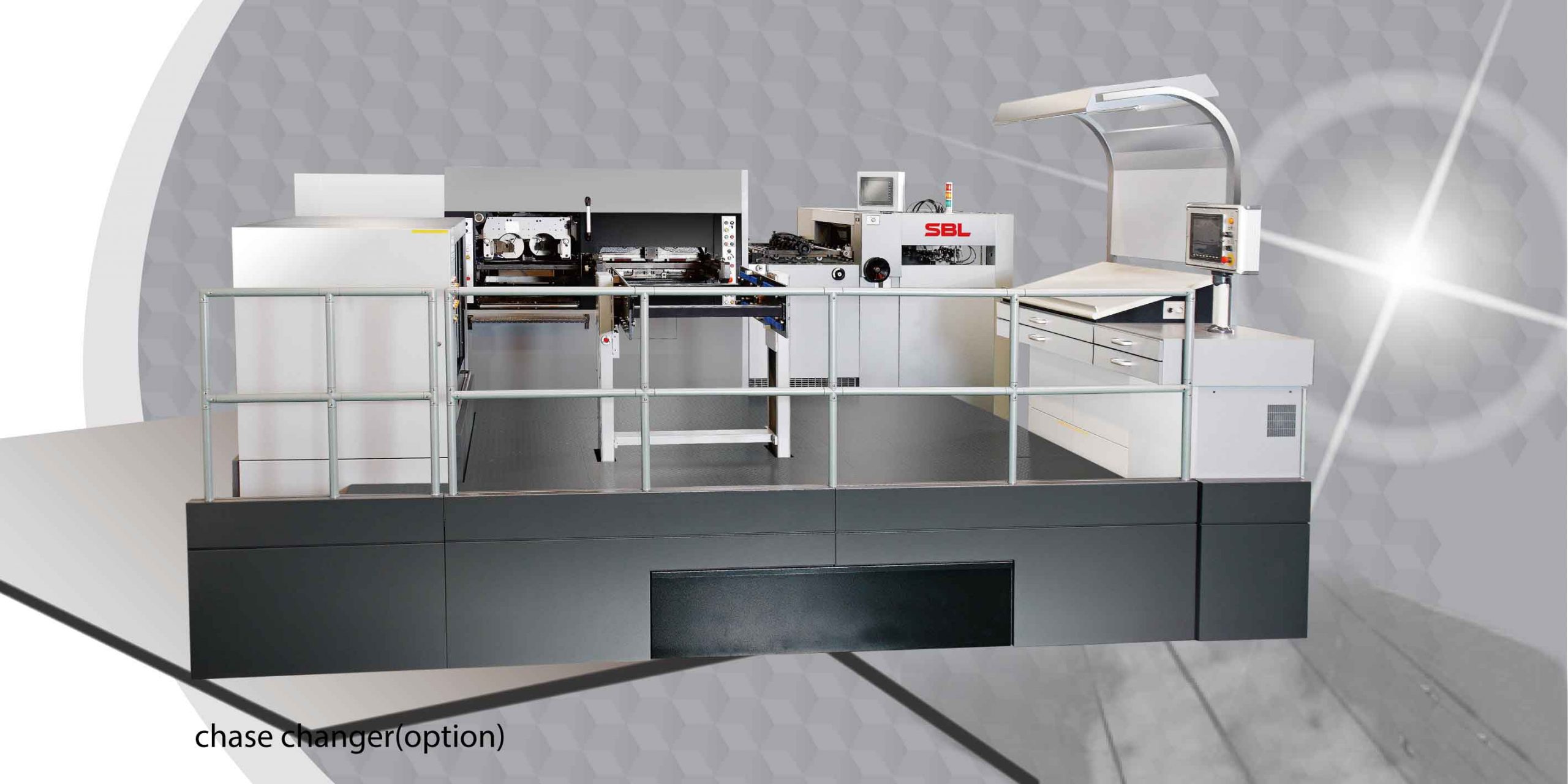 Features
Full colour touch screen HMI. This self-diagnostic system is easy to operate and helpful for troubleshooting any problems throughout each section of the machine.
Updated and upgraded foil control system, via full colour touch screen HMI. All foil drives have updated, now servo driven on all foil drive shafts, giving improved foil pull accuracy, even at high speed.
Anvil mounted, 20-zone heater plate, to accurately disperse heat throughout the honeycomb chase, reducing any chance of 'cool zones'.
HMI controlled automatic on/off impression system, with tonnage searching program set at low point to avoid machine and foiling die damage. Maximum 300 ton of pressure for both foil stamping and die-cutting.
Able to run a wide range of stock, from thin paper to B-flute corrugated.
Sheet transport to front lays monitored and controlled by photoelectric sensors.
Standard equipment includes operator and drive side push/pull side lay, monitored by micro photoelectric sensors.
High strength alloy gripper bars to ensure stability at high running speed.
Pneumatic honeycomb and cutting plate locking system to eliminate loose mechanical parts.
Standard equipment includes operator and drive side push/pull side lay, with micro photoelectric sensors
Non-stop feature in both Feeder and Delivery section.
Pneumatic side joggers, controlled with machine timing, which provides easy adjustment and stable paper stack in delivery, throughout the range of stock and paper size.
Options Available;

2-6 hologram reader system.
Brush rewinding device.
Pre make-ready table (with modified footprint)
Small sheet device

Full CE safety accreditation.