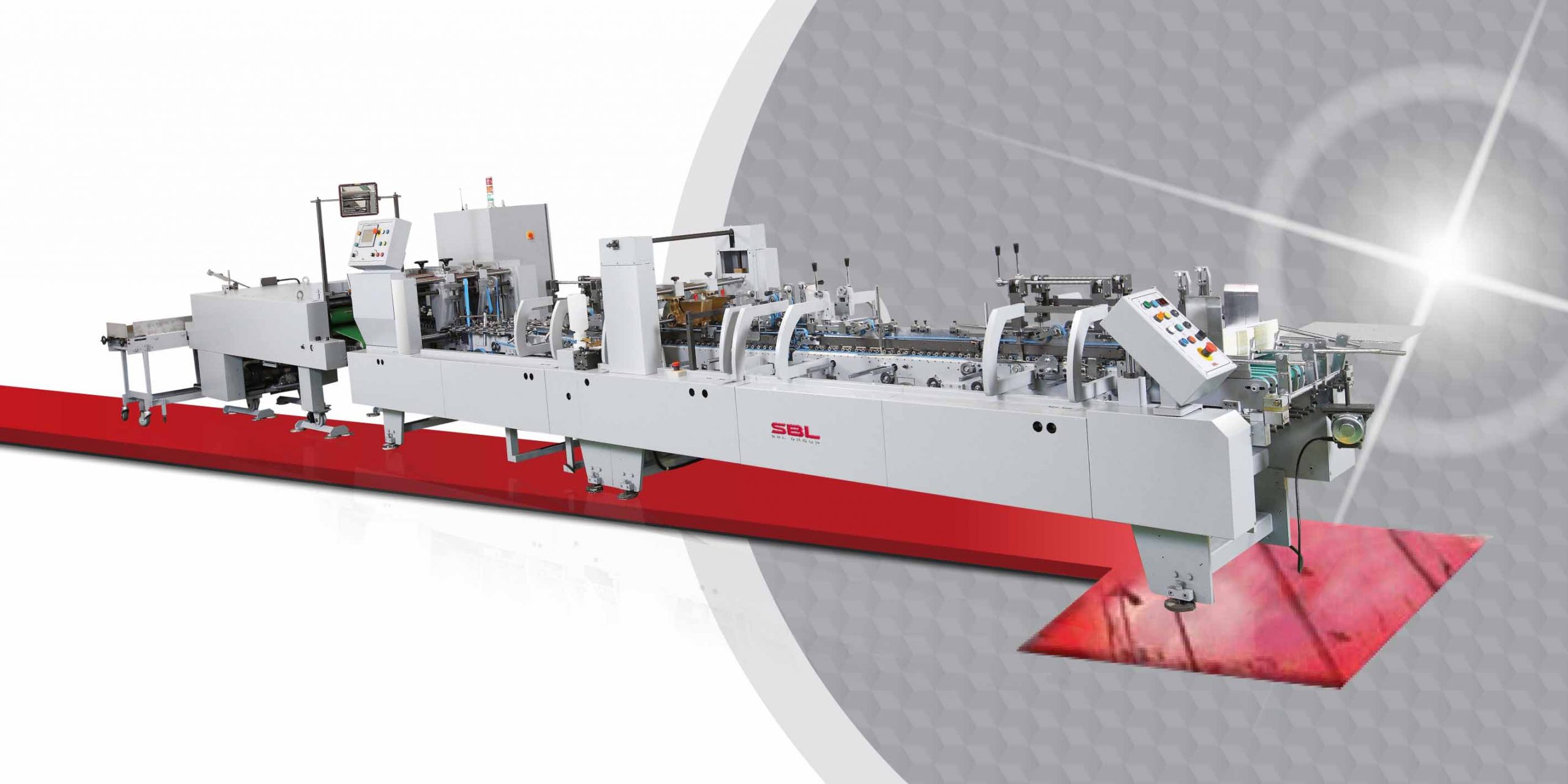 Features
Equipped with wireless remote control unit for ease of operation, and operator mobility.
Large, full colour stacking monitor/ CCD system with touch screen setting (OPTION).
Touch screen HMI allows parameter changes quickly, reducing down time.
Individually adjustable feeder belts (vacuum feeder belts available as an OPTION).
Integrated feeder, with independent drive system allows accurate and continuous feeding.
Position indicator on all carriers to ensure quick and easy adjustment.
Upper glue pots on both operator and drive side. Same on lower glue wheels, which also have glue dispensers for stable and accurate supply of glue and allows easy maintenance.
Patented aluminium pressing board with fixing clips make job changeover quicker and easier for the operator.
Drive belt change can be performed without the need to remove hex drive shafts.
Main motor, and timing belts controlled by heavy-duty inverter, supplied by industry leading manufacturer.
Machine production speed of 300m/min.
Adjustable pressing roller after final fold section, for varying folded blank sizes.
Standard with machine is;

Independent electrical cabinet
Touch screen monitor setting system
Volume setting
Kicker device

Unique conveyor design to assist with smoother blank stacking.
Full CE safety accreditation.